Last Update: 8/8/01<!****ADD DATE****>
American School of Lutherie
---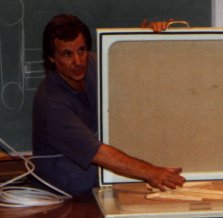 Want to learn about guitar making? Look no further. The American School of Lutherie is the place to go. The instructor, Charles Fox, is well known in the industry for his world class guitars, guitar making tools, jigs, and fixtures, and his highly effective teaching skills. All levels of guitar making are covered. In the past I've attended the "Jigs and Fixtures" course by Charles Fox and "Guitar Making" with John and William Gilbert at ASL. You will learn techniques from well known luthier's such as Greg Byers, Jeff Elliot, Charles Fox, and others. Please visit the ASL web site for further information. I give ASL my highest recommendation!


Below are some photos during courses that I have taken at ASL.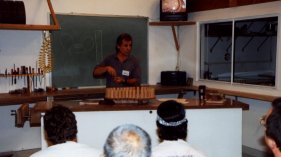 Charles Fox "Jigs and Fixtures"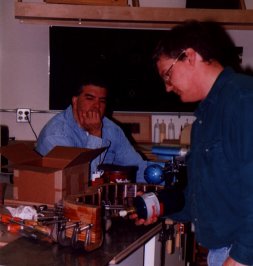 William Gilbert, "Guitar Making"
That's Casey Kamaka of the Kamaka Ukulele factory in Hawaii in the background.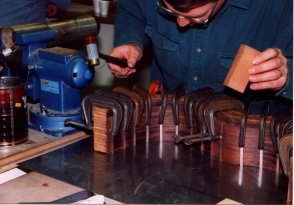 William Gilbert, "Guitar Making"